Programs & Events
Learn about SVA's National Conference, Washington Week, Regional Summits, Leadership Institute, and other programs offered annually.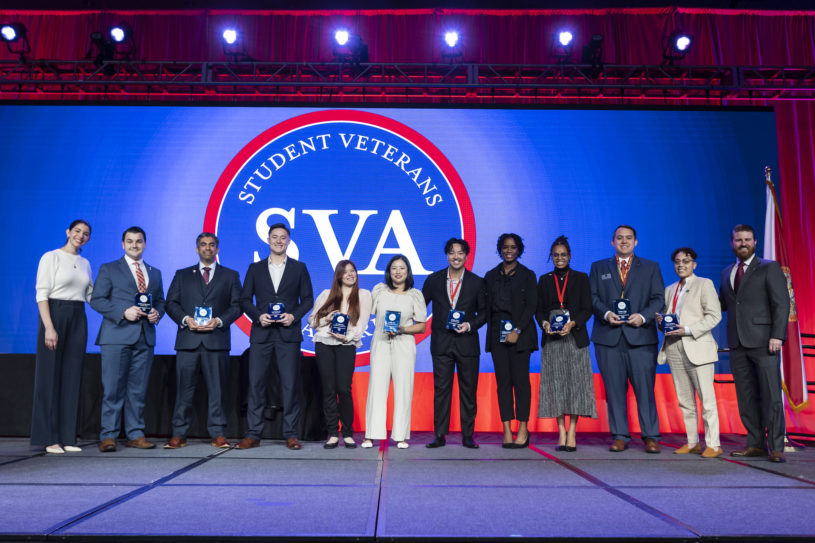 National Conference
NatCon is the largest annual convening of Post-9/11 veterans in the world. Learn more about our 16th Annual NatCon today!
LEARN MORE
Washington Week
Each March, SVA's policy and advocacy priorities are formally published through a series of events around Capitol Hill, the White House, and the various executive branch departments and agencies.
LEARN MORE
Regional Summits
SVA Summits provide the tools, techniques, and tactics needed for student veterans to run a successful and sustainable student organization.
LEARN MORE
Leadership Institute
The Leadership Institute is an immersive leadership program that prepares students to affect change stretching beyond their SVA chapter and campus.
LEARN MORE
SVA Liaisons
Student Veterans of America® Liaisons are chapter leaders who focus their time in one of three key areas in support of student veterans and military-affiliated students.
SVA Liaisons