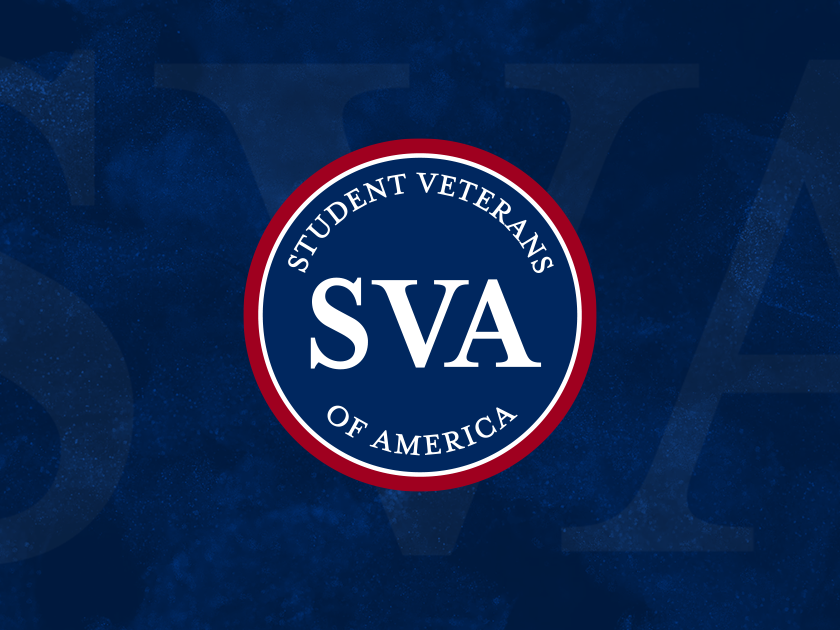 COVID-19 Protections Extended and Rounding Out Restored
Congress passed and the President has signed into law the REMOTE Act. This long overdue legislation extends pandemic protections for student veterans' VA education benefits, restores a strong rounding out rule at VA, and eliminates numerous other unintentional policy barriers to student veterans' academic success both at home and abroad. Below, we outline in detail how the bill improves the student veteran experience.
Extends temporary pandemic protections for student veterans. Tens of thousands of student veterans continue to take courses entirely online due to COVID-19. The REMOTE Act extends temporary pandemic protections for VA education benefits, ensuring student veterans continue to receive their full benefits, including a full Monthly Housing Allowance, as they enter next term.
Restores "Rounding Out" at VA. Historically, student veterans have been able to "round out" their class schedule with non-required courses if necessary to maintain their full monthly housing allowance in their final term. After initially planning to scrap the practice, VA decided earlier this year to preserve the Rounding Out rule. Unfortunately, VA narrowed the practice dramatically. As a result, many student veterans faced the risk of losing a large portion of their Monthly Housing Allowance (MHA) in future terms. The REMOTE Act restores a strong Rounding Out policy at VA.
Fixes an unintentional conflict in federal law to ensure schools aren't forced to decide between enrolling student veterans or international students. An unintended consequence of recent bills, VA now requires a strict ban on all incentive compensation practices by schools in order to maintain eligibility for title 38 funds. However, ED allows the use of incentive compensation for certain activities, including the recruitment of international students. Since these students are valuable members of campus communities, and often pay full tuition and fees, they are an important addition to any school's student body and financial health. This tension between recently passed VA prohibitions on incentive compensation and ED guidance on the practice created an untenable friction. In practice, it presented schools with the following dilemma: Would it rather admit international students or student veterans? No institution should have to make such a decision, and the REMOTE Act ensures they won't have to.
Helps schools avoid losing approval for VA education benefits due to unintentional violations of new disclosure requirements. Section 1018 of the Johnny Isakson and David P. Roe, M.D. Veterans Health Care and Benefits Improvement Act of 2020 compels schools to provide an extensive list of critical information to prospective students. In general, SVA supports these disclosures, and we are glad to see such information made widely available. However, due to the depth and breadth of the requirements, many schools, both foreign and domestic, have expressed concerns about being able to access and provide some of the required information, which could affect their approval to accept VA education benefits. SVA requested that schools be provided with reasonable flexibility in disclosing such information, particularly in light of VA's concerning lack of guidance on what constitutes compliance with the new standards. The REMOTE Act allows schools to comply with these disclosure requirements by using a standardized form provided by the Department of Education that covers similar consumer information.
Ensures foreign schools can maintain their approval to accept VA education benefits. Over the last several months, SVA heard from numerous international schools and student veterans that recent legislation, and its subsequent interpretation by VA, led to unmanageable compliance issues that could have left students unable to attend the school of their choice and schools no recourse but to refuse VA education benefits. In particular, international schools raised concerns about a requirement forcing them to provide non-VA student information to VA so the Department can confirm VA students are not being charged a different rate for tuition, fees, or licensure tests. According to foreign schools that contacted SVA, these requirements conflicted with other countries' privacy and information disclosure laws. As a result, some foreign schools were unable to comply, to the detriment of the students who would otherwise attend. The REMOTE Act fixed this issue.
SVA thanks Senators Tester and Moran, Congressmen Takano and Bost, and their incredibly hard-working staff for their leadership in getting this critical legislation over the finish line.