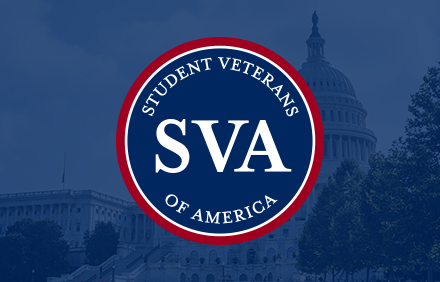 PACT Act Status Update
WASHINGTON, D.C. (Aug 8, 2022) – UPDATE: Great news! The PACT Act passed the Senate. It will now head to the president for his signature. Thank you to all the advocates, fellow VSOs, and Congressional leaders that made this happen.
For background on what lead to tonight's vote, you can read below.
The past few weeks have been eventful in the ongoing fight to pass the PACT Act, the bipartisan toxic exposure bill for veterans. SVA supports the PACT Act and hopes that it will pass soon, both because of its importance to the millions of veterans suffering from service-connected illnesses due to toxic exposures, and because the delays around the bill have sidelined nearly all other veterans' legislation this calendar year, including pivotal proposals for student veterans.  
Here's a primer on recent events, the bill's current status, and what happens next. 
Background: 
The Honoring Our Promise to Address Comprehensive Toxics Act of 2022, or the PACT Act, is a sweeping, bipartisan bill that expands access to the Department of Veterans' Affairs (VA) healthcare for veterans that were exposed to toxic burn pits during service. It also expands benefits for illnesses presumed to be developed in connection with burn pit smoke, Agent Orange, and other contaminants in various service areas. 
The House passed the PACT Act earlier this year, and the Senate passed it in June by an overwhelming margin of 84 to 14, as long-time advocates were prepared to celebrate its historic passage. However, there was a last-minute technical issue with a single sentence that was deemed to be revenue-generating. As the Origination Clause in the Constitution requires, all revenue-generating provisions must originate in the House, and this version of the PACT Act began in the Senate. In response, Congress was forced to remove the provision and send the revised bill back through both Chambers for another vote.  
In response, on July 13, the House passed the PACT Act, again, with a vote of 342 to 88 and sent it back to the Senate, again. On July 27, during a procedural vote, which is required before the official vote for passage, 41 Republican senators objected, including 25 who voted for the PACT Act back in June, sidelining the bill. 
Following this surprise defeat, veterans' service organizations (VSOs) and many others began a public campaign to convince the dissenting senators to change their votes. 
Why did the senators block the bill? 
The dissenting senators, led by Sen. Toomey of Pennsylvania, state that their objection to the bill is due to a budget concern, which they believe will lead to a slush fund for non-veteran expenditures in the federal budget.  
To explain a bit more, there are two types of funding being discussed: mandatory and discretionary. Both funding types are capped at specific levels each year. The PACT Act moves toxic exposure-related expenses from discretionary spending, which is adjusted annually by the appropriations process, to mandatory spending, which is spending required by law, the cap on discretionary spending is loosened by roughly $400 billion. This effectively could create a $400 billion space in discretionary spending levels that can be filled by Congress with almost anything, not just veterans' healthcare. The potential new gap in discretionary spending is the crux of the concern of some senators.   
The key takeaways here are twofold: one, if the PACT funding isn't made mandatory, it could potentially be defunded at any point in the future, and two, Congress would have direct oversight as to what, if anything, is funded in that space, so there are appropriate guardrails to prevent wanton spending. 
Where things stand: 
As of this afternoon, the PACT Act is still in limbo but we hope that will change by this evening.  
Sen. Toomey has asked for a vote on his amendment to the PACT Act, and it appears likely that he will receive one in the coming days. 
Following this vote, the Senate should see another vote on the full PACT Act.  
What happens after: 
Once passed, the vote schedule should finally open for the many other pieces of impactful legislation that we have been working on, such as H.R. 7939, the Student Veteran Emergency Relief Act, which includes several of SVA's top priorities this year, such as making the temporary COVID-19 protections permanent, a solution to recent study abroad woes, and a few technical fixes to recent legislation. 
More information:
Read the Coalition letter on the PACT Act
About Student Veterans of America
With a focused mission on empowering student veterans, Student Veterans of America (SVA) is committed to providing an educational experience that goes beyond the classroom. Through a dedicated network of nearly 1,600 on-campus chapters in all 50 states and 4 countries representing more than 750,000 student veterans, SVA aims to inspire yesterday's warriors by connecting student veterans with a community of like-minded chapter leaders. Every day these passionate leaders work to provide the necessary resources, network support, and advocacy to ensure student veterans can effectively connect, expand their skills, and ultimately achieve their greatest potential. For more information, visit us at www.studentveterans.org.