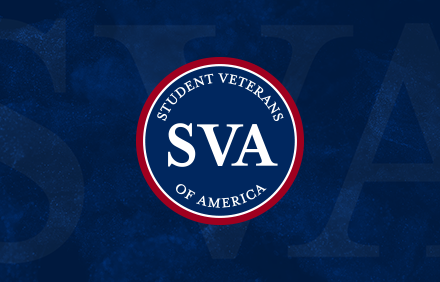 Raytheon Missiles & Defense and Student Veterans of America announce 2022 Patriot Scholarship Recipients
Washington D.C, (May 17, 2022) — Raytheon Missiles & Defense, a business of Raytheon Technologies, in partnership with Student Veterans of America (SVA) today awarded two $10,000 scholarships to student veterans honoring those who served in the U.S. Army.
The Raytheon Patriot Scholarship is named for the company's Patriot Air and Missile Defense System, designed to help returning soldiers achieve their educational goals that lead to success in their civilian lives. The scholarships are awarded to Army student veterans pursuing an undergraduate or graduate degree at an accredited university and require applicants to demonstrate leadership and commitment to their communities.
The 2022 scholarship recipients are:
Rebecca Tanielu, a student at University of Maryland Global campus pursuing a degree in Management Studies, and
Paul Lefebvre, a graduate student at Columbia University pursuing a master's and Doctorate degree in Nursing.
Tanielu, a former user of the Patriot system, is from a small island of American Samoa. She joined the military to help her family and plans to continue her studies after she receives her bachelor's degree in May.
Lefebvre joined the military after high school to fulfill a sense of obligation to himself and family. He decided to study medicine after his experience serving overseas and plans on becoming a nurse practitioner in a small New Hampshire community where he grew up.
"SVA is incredibly proud of the applications we received this round," said Jared Lyon, SVA President and CEO. "It was truly a difficult decision, but Rebecca Tanielu and Paul Lefebvre are a shining example of the success experienced by student veterans across the country. We are grateful to Raytheon Missiles and Defense for prioritizing the importance in supporting student veterans in this way."
"We launched the Patriot Scholarship to honor the commitment of student veterans looking to advance their education after military service," said Tom Laliberty, president of Land Warfare & Air Defense at Raytheon Missiles & Defense. "Higher education gives them opportunities to take the greatest things learned from their military experience and apply them to the civilian world.  And, the Patriot Scholarship allows the scholars to focus on their school work rather than the financial burden."
Raytheon Missiles & Defense and SVA joined forces in November 2012 to help provide military veterans with the resources, support, and advocacy needed to achieve their greatest potential in higher education. Such empowerment helps our nation's veterans find success in their post-service lives and helps to develop a generation of professionals who already understand the importance of leadership, discipline, and perseverance.
About Student Veterans of America
With a focused mission on empowering student veterans, Student Veterans of America (SVA) is committed to providing an educational experience that goes beyond the classroom. Through a dedicated network of more than 1,500 on-campus chapters in all 50 states and 4 countries representing more than 750,000 student veterans, SVA aims to inspire yesterday's warriors by connecting student veterans with a community of like-minded chapter leaders. Every day these passionate leaders work to provide the necessary resources, network support, and advocacy to ensure student veterans can effectively connect, expand their skills, and ultimately achieve their greatest potential. For more information, visit us at www.studentveterans.org.