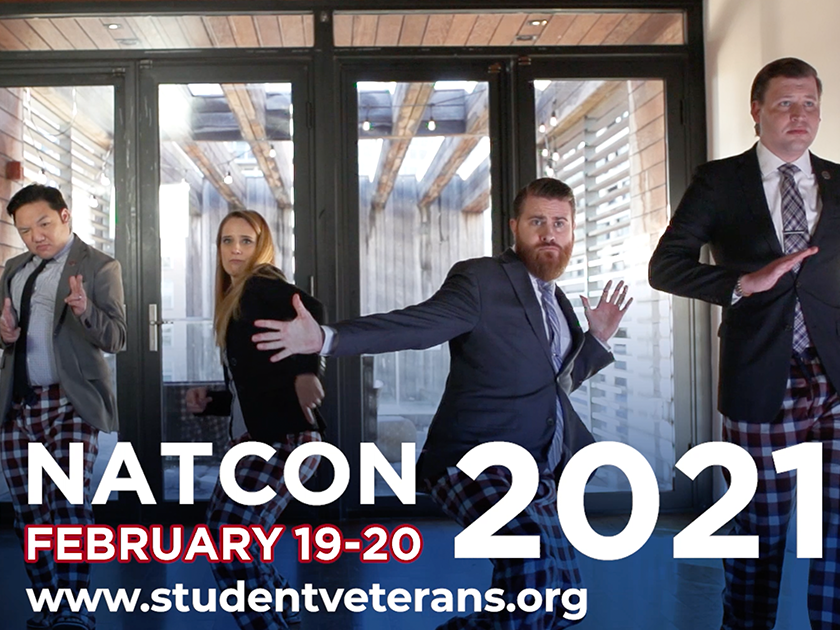 NatCon Returns: February 19-20
Join the largest annual convening of Post-9/11 veterans in the world. NatCon returns on February 19-20.
A PARADIGM SHIFT IN PRESENTATION
After listening to the concerns of Chapter Leaders across the country, SVA recognized the need to create the most inclusive and accessible National Conference (NatCon) ever. We've re-imagined the entire experience virtually to remove any barriers so you can focus on your Chapter's most important leadership asset: You!
NatCon 2021 is powered by the latest event technology to deliver all of the benefits of an in-person NatCon to you at home. Join thousands of students from across the country, inspiring speakers, leading employers, and thought leaders to exchange ideas and best practices on topics that matter: thriving in a virtual world, growing and sustaining your SVA Chapter, funding and fundraising, addressing racial injustice, and more. Register now.