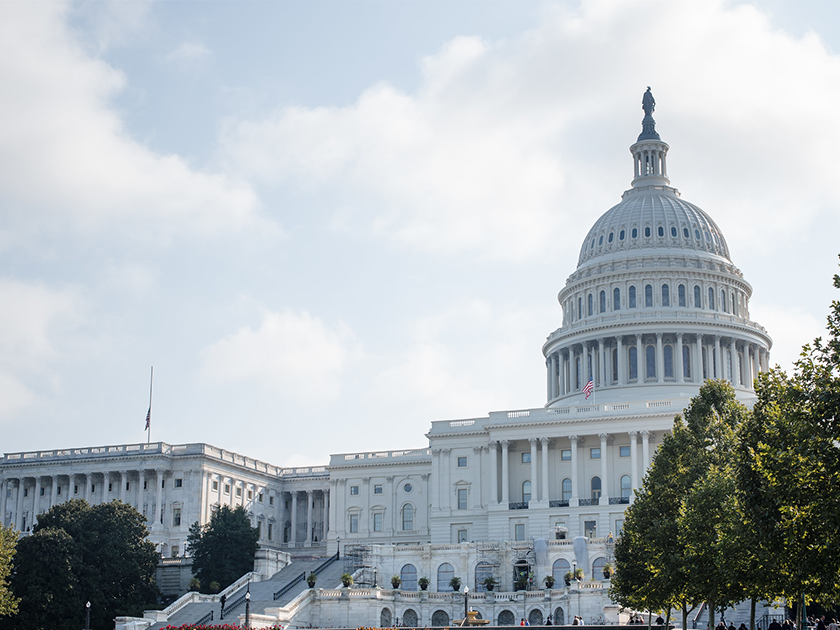 The Bipartisan Infrastructure Investment and Jobs Act
UPDATE: Since the bipartisan infrastructure bill discussed below was passed by Congress on August 10, 2021.
The bipartisan infrastructure bill has finally been released. This bill, if passed, would represent a historic investment in American infrastructure the likes of which has not been seen in decades. Yet, the plan only provides for a portion of what President Joe Biden called for in the American Jobs Plan. This bill is the result of months of negotiation, and you can read a previous overview of the process from earlier this summer here.  
The bill would invest heavily in several categories of traditional or hard infrastructure. The most important provisions for student veterans are likely those funds provide for broadband internet access and public transit. According to the White House, the bipartisan proposal "[m]akes the largest federal investment in public transit ever" and "ensures every American has access to reliable high-speed internet." 
Full details on the bipartisan infrastructure bill can be found here and the bill's full text, in excess of 2,500 pages, is available here if you're feeling ambitious. 
What's Next?
Recent reporting suggests the Senate could vote on the bipartisan infrastructure bill soon. However, the bipartisan bill is only part of the larger infrastructure discussion right now. Democrats remain committed to funding the remainder of President Biden's proposals, including those in the American Families Plan, by using the budget reconciliation process. Democratic leadership in the House of Representatives has indicated it will not consider the bipartisan bill until Congress addresses the budget reconciliation package later this year. 
SVA will continue to monitor negotiations and keep student veterans apprised of the developments that will impact them and their families. 
The plan details discussed in this article were sourced directly from and are attributed to the Fact Sheet on the Bipartisan Infrastructure Deal, which is linked above.