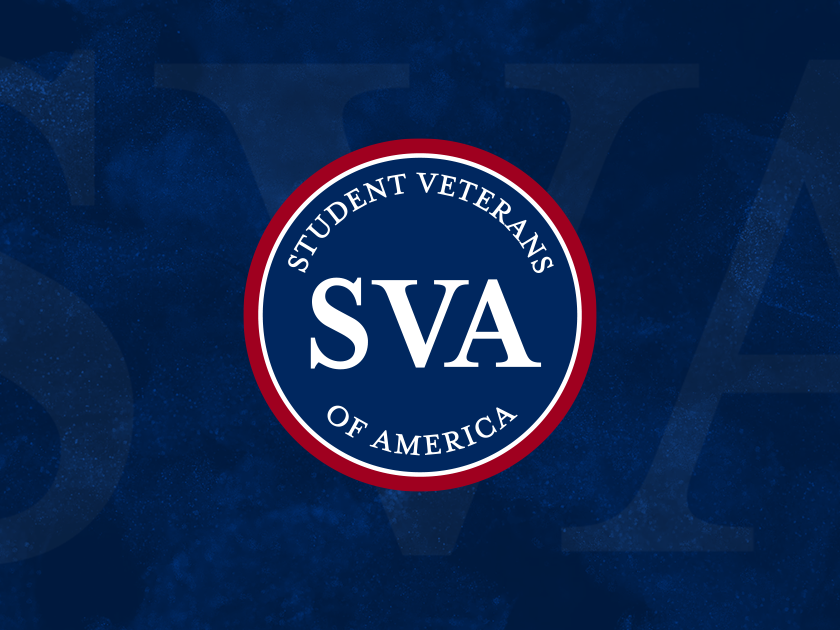 Student Veterans of America Names Two Board Members
SVA welcomes Alanah Odoms and John Edelman to its Board of Directors.
WASHINGTON, D.C. (June 3, 2021) — Student Veterans of America today announced that it has welcomed Alanah Odoms and John Edelman to its Board of Directors.
Alanah Odoms is a civil rights leader and the executive director of the ACLU of Louisiana. As the first Black woman to lead the organization in its 65-year history, she provides strategic leadership and manages staff whose mission is to defend individual rights and personal freedoms enshrined in the United States and Louisiana Constitutions, as well as national, state, and local civil rights laws.
John Edelman is a corporate leader and the managing director, Global Engagement and Corporate Responsibility for the global communications firm Edelman. He spearheaded and continues to lead Edelman's global citizenship function, including corporate social responsibility (CSR), pro bono and volunteerism, supplier diversity, partnership engagement, sustainability and reporting.
Alanah Odoms (left) and John Edelman (right)
Before joining the ACLU, Odoms served as the director of the Division of Children and Families, Deputy general counsel of the Louisiana Supreme Court, and special counsel to Louisiana Supreme Court Chief Justice Bernette J. Johnson. In 2018, she led the ACLU of Louisiana's successful coalition campaign to overturn Louisiana's non-unanimous jury law, which dated back to 1898. Ms. Odoms holds a law degree from Rutgers School of Law-Newark and was named a Presidential Leadership Scholar in 2018. She also delivered a keynote during the Chapters as Allies General Session at SVA's 2021 National Conference before introducing First Lady Dr. Jill Biden.
"Student veterans hold the keys to solving some our nation's most pressing problems," Odoms said. "I look forward to working closely with the SVA team to further empower them to do just that."
Edelman also serves as president of the Daniel J. Edelman Family Foundation and co-leads the global diversity and inclusion council. John is a member of the US Chamber of Commerce Veteran Employment Advisory Council (VEAC) and Military Spouse Employment Advisory Council (MSEAC). He serves on the Board of Directors of Illinois Joining Forces, has served on the Student Veterans of America Advisory Board, and The Veterans Leadership Council awarded John the 2017 Veteran Supporter of the Year.
"As a friend and supporter of SVA for many years, I've continued to be impressed by the breadth and depth of veteran talent in higher education and the American workforce," Edelman said. "I'm honored with this invitation to contribute in a larger way to the group's continued growth and impact."
SVA's Board of Directors periodically considers new candidates for Board membership as part of its ongoing fiduciary duty. Ms. Odoms and Mr. Edelman will join Board Chairperson Pamela Erickson, Vice-Chairperson Major General Chris Cortez, USMC (Ret.), Treasurer Frank Gaudio, and Board Members General George W. Casey, Jr. USA (Ret.), Jared Lyon, Sherry Shi, Fontaine Stegall, and J. Ford Huffman.
Odoms and Edelman begin their terms on the heels of SVA's most-attended National Conference in its history last February, which attracted a record 5,000 attendees, and after SVA's successfully advocating to protect GI Bill benefits for more than 500,000 students affected by the COVID-19 pandemic.
"I could not be more thrilled to welcome Alanah and John to our Board of Directors," SVA National President and CEO Jared Lyon said. "Their wealth of leadership experience and shared belief in our mission to act as a catalyst for student veteran success will be of tremendous benefit to our leadership team and the future of SVA."
About Student Veterans of America
With a mission focused on empowering student veterans, SVA is committed to providing an educational experience that goes beyond the classroom. Through a dedicated network of more than 1,500 on-campus chapters in all 50 states and three countries overseas representing more than 750,000 student veterans, SVA aims to inspire yesterday's warriors by connecting student veterans and military-affiliated students with a community of dedicated chapter leaders. Every day these passionate leaders work to provide the necessary resources, network support, and advocacy to ensure student veterans can effectively connect, expand their skills, and ultimately achieve their greatest potential.